What People Are Saying About Us

Don't just take it from us, let our customers do the talking!
Our Tours & Transfers From Havana and Varadero

Cuba's #1 Tours, Transfers and Shore Excursions Company
---
VC Tours Havana is the most popular locally owned tour company in Cuba. Knowledgeable and friendly guides guarantee fun-filled tours each and every trip.
We are proud of our track record in offering one-of-a-kind, customer service-driven experience that is unmatched by our competition. VC Tours Havana is consistently rated as the #1 private tour company.
Our recipe is simple. All of our itineraries include visits to Cuba's most interesting historical sites as well as its most famous places, providing you with an authentic and unforgettable Cuba tour experience. We can help you achieve in one adventure what has taken us years, to go inside the country in a deeper more personal way. You will have unrivaled access to local people and an island that has so much to offer, that sometimes you won't even know where to begin, all the comfort of our fleet of classic cars for a full enjoyment of your private tour.
Whether this is your first time to Cuba or a frequent return visitor to the island, there is always something new to discover! Our guided private tours in vintage cars are among one of the most popular things to do while in Varadero or Havana which include Havana day tours, Matanzas city and Bellamar cave day tours, Havana shore excursions as well as a relaxing countryside drive such as the Bay of pigs day tours.
VC Tours Havana equals an experience beyond comparison.
---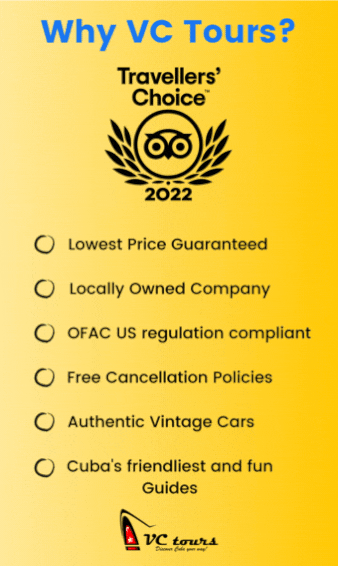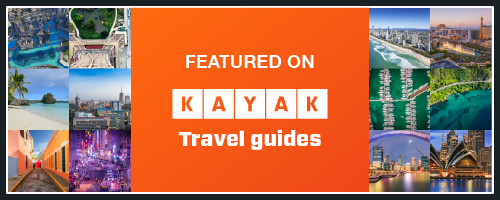 Rest of the world:  +1 (418) 997-8877
        Already in Cuba? +535-438-3098
WhatsApp:  +1 (418) 997-8877